Buy SUNSHINE Boosters online from Top Tropicals: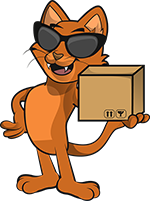 IMPORTANT:
All Sunshine Boosters are compatible and can be mixed all in one watering-can right before use (add them all to water, don't mix concentrates)
Do not store solutions for more than one day. Mix as much as can be used right away.
All Sunshine Boosters can be used year around including winter time (unlike dry fertilizers), even on dormant plants.
Dormant plants will get just as much food as needed: boosters are applied with every watering, which will be reduced in winter.
Sunshine Boosters have formulas and a full spectrum of essential elements. Amino-acids provide total consumption, so nutrients do not build up in soil even with daily applications.
Now also avaialable from Etsy Store!
BROWSE BY BOOSTER TYPE:
Combo Garden Series - Sunshine Boosters for different plant types
SUNSHINE™ in a Bottle: micro-elements and bio-stumulants
---
Professional series for hydroponics
SUNSHINE PRO - Complete Nutrition System (2+2), Professional Series
Concentrated solutions for every watering with injectors or hand-watering
---
Water soluble fertilizers
ATTENTION:
Dry fertilizers (both water soluble and granulated) are recommended for in-ground plants, and for potted plants only as additional feeding during hot season.
Liquid Sunshine Boosters can be used for container plants and hydroponics year around.

---
Smart-release (granulated) fertilizers
---
Grow mixes
---
Other products