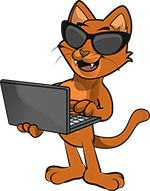 Please contact us for more information about our controllers
ClariWEIGH: track plant growth over time
ClariFARM: plant growing System
ClariBOX: automated smart controller System
ClariFY Grow Room Controllers
Patent pending
Advanced control systems for the most effective plant production

Combining a thorough understanding of greenhouse and indoor growing environments with unique technology for irrigation control and nutrient management, CLARI systems provide a complete control solution for both greenhouse or commercial-scale production facilities.
One of the most important components of a grow room is the right temperature, light, water, nutrients, and humidity levels. Customized to each grower's requirements and are adaptable to their changing needs, CLARI systems enable them to operate their growing facilities exactly the way they want. It will be easy to make sure that the temperature and humidity levels remain based on what is best for the plants. It requires lesser effort on your part since you do not have to do constant monitoring.
The right tools will do the job on your behalf!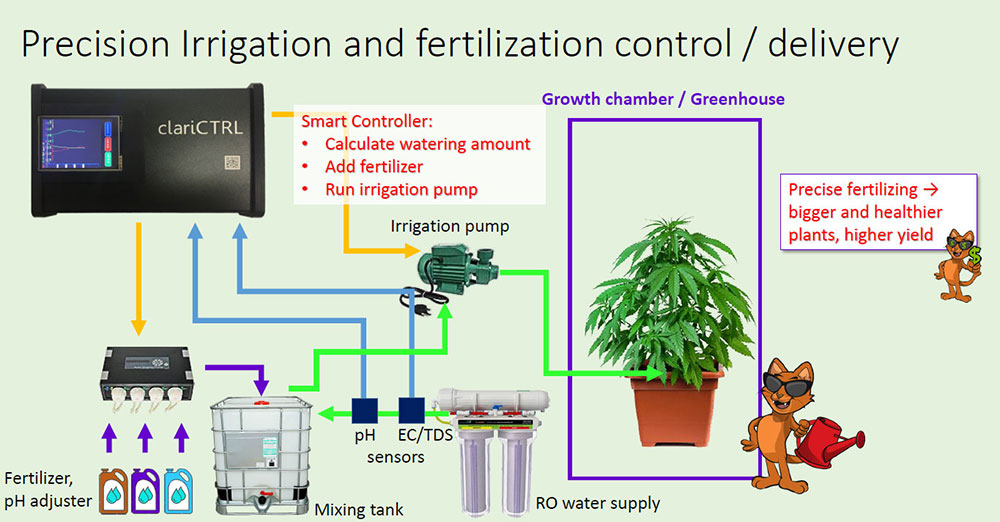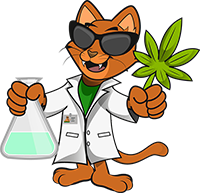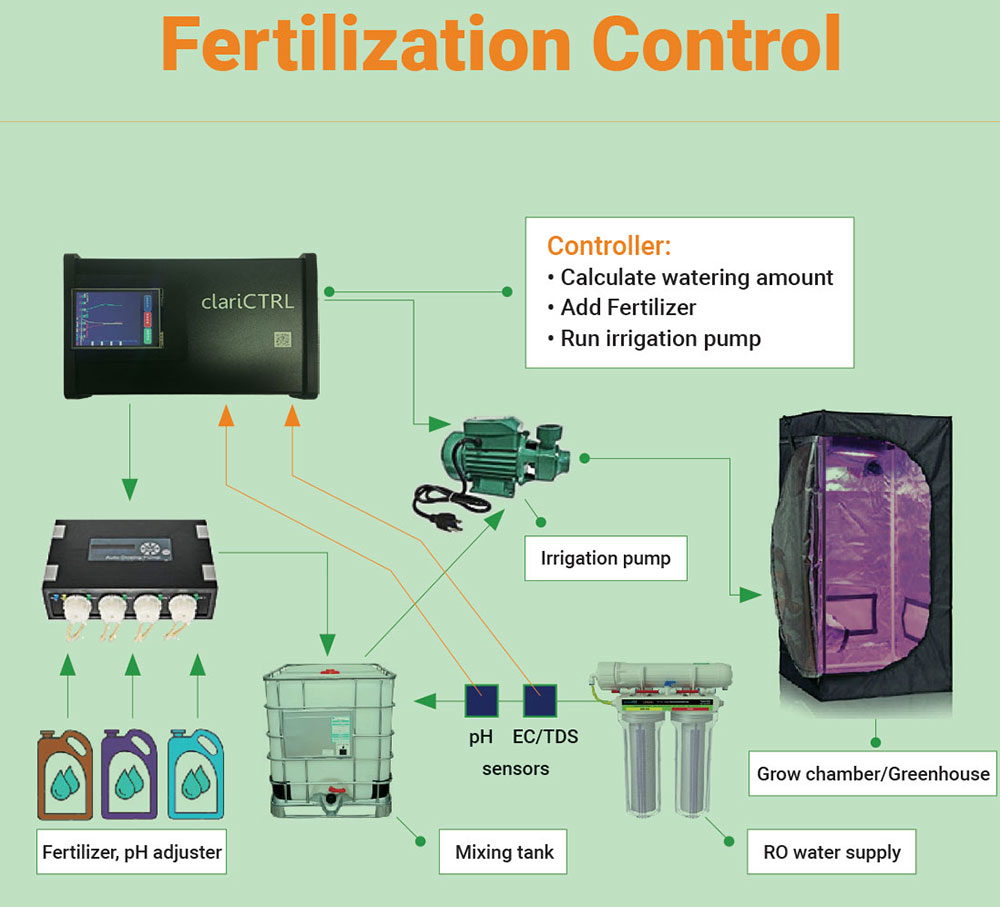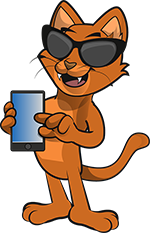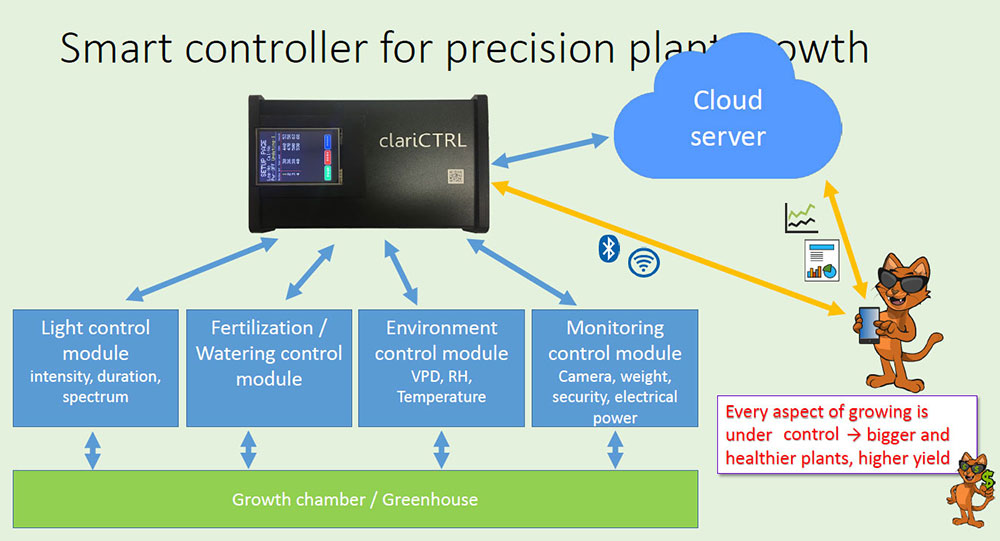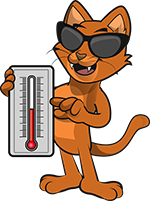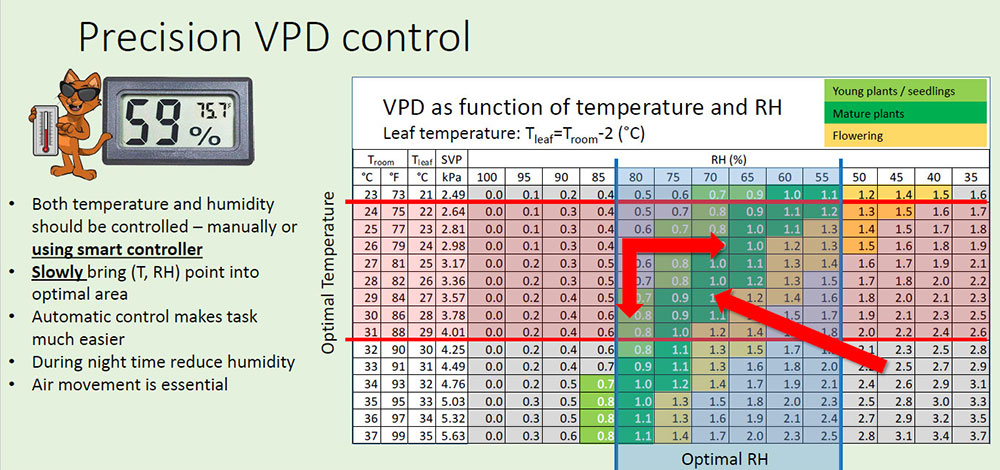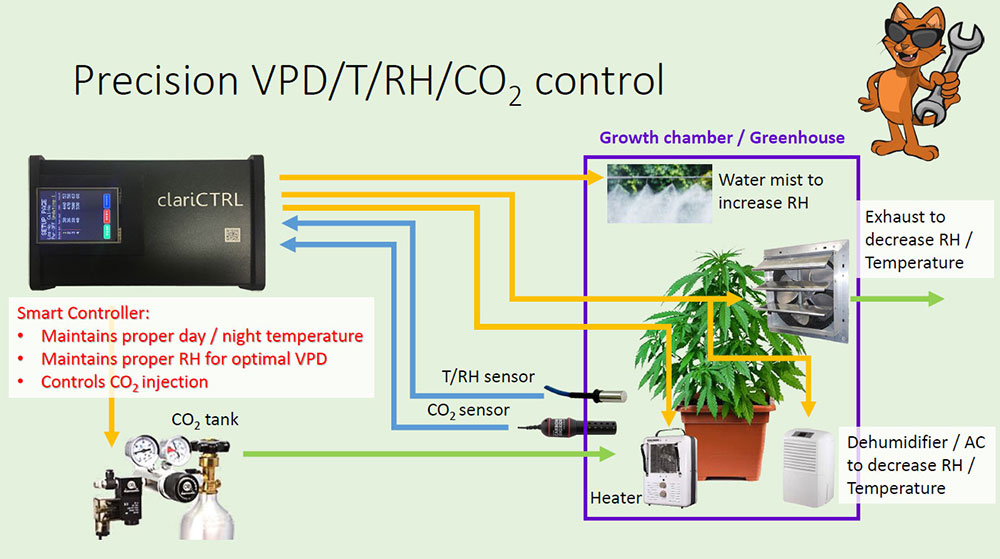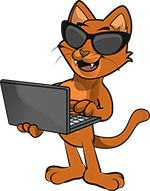 ---
Presentation by Michael Dubinovsky - download PDF
Abstract:
Yield, quality, and quantity can all be significantly increased using a scientific approach to cannabis plant growing.
Growing yield can be significantly increased by using an advanced micro-controller system which monitors the following critical elements and maintains optimal levels: light, CO2, temperature, PH, humidity, and water and nutrient levels. This system provides full automation of sensing, sequencing, charting, logging, and alarms.
Alongside these electronic components, advanced plant nutrients give consistent optimal dosing during each stage of plant development. This system has been proven to significantly enhance plant growth during field trials at one of the leading cannabis growing facilities in Oklahoma.

Professional Summary
Michael Dubinovsky - Sunshine Boosters Co-Founder
Michael has been an opto-electronic engineer for over 30 years, working for various industries, including lighting, opto-electronics, defense, lasers, etc. However, growing live plants was his lifetime passion. He co-founded TopTropicals.com - one of the leading live tropical plants growers, located in Florida. Later he decided to apply his technical expertise to creating a scientifically based controlled growing environment for plants, including cannabis, so people can get the very best results from their plants.